BASF Management Consulting – strategic, effective advice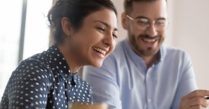 BASF products are used in practically every industry. In our role as consultants, we gain insight into the various industries where our clients work. Through our shared projects, we drive processes of change within BASF effectively. Our success is founded on our knowledge of the BASF Group's structures and our highly developed understanding of the challenges our clients face. 
We provide effective, efficient advice with a pronounced focus on strategy development – and often with high visibility to the top management. The BASF Group operates at more than 350 sites worldwide. To work as closely as possible with our clients, we work not only at our headquarters in Ludwigshafen, Germany, but at one other site in Germany (Monheim, near Düsseldorf) and four other locations worldwide: Florham Park, New Jersey, U.S.A.; São Paulo, Brazil; Hong Kong and Singapore. Our international teams work together to resolve the challenges that arise in the business units or at the company level. When questions that are highly specific to a certain area arise, these teams receive added support from experts known as Subject Matter Experts.
Rakesh Mishra
Learning and impact are two words that describe best the path that I have tried to carve out for myself in my career. At BASF Management consulting, I get to do exactly that – learning from colleagues across BASF while working on projects that create lasting impact not just for BASF but also for our stakeholders.
~ Four years at a top management consulting firm
Two years in Corporate Strategy for a tech. MDAX company
Doctorate in Molecular Biophysics from University of Pittsburgh
Originally from India, Rakesh has been lucky to live, learn and work across the world. After moving across the length and breadth of India as a kid growing up, Rakesh left for the US to pursue a doctorate in the field of molecular biophysics. 
While working on the intricacies of the physics underlying neurodegenerative diseases, Rakesh was also drawn towards opportunities (through startups) that tried to translate science out of the lab bench into the real world. This was the start of a career aimed at trying to bridge science and business – that started with management consulting (where Rakesh applied some of the same hypotheses-based problem solving used in research labs towards real world business problems) and continues at BASF Management consulting.
"Working for a company that says - We create chemistry, in its logo makes you appreciate how deeply rooted science is in our ethos. My consulting experience helped me with the toolkit to address real world business problems. I get to apply it every day on areas and issues of the future that build on centuries of strong scientific legacy." 
Throughout his career thus far, Rakesh has always sought out diversity in his work environment. A self-described nomad, Rakesh has worked in India, Dubai, Bangladesh, US and now Germany. At BASF Management consulting, he gets to work with colleagues with diverse nationalities, spread across four international offices throughout the world and many more across the larger BASF organization. 
"In this new normal, colleagues across the world have never been closer. Working together you realize how at some level we are all so similar when it comes to drive and motivation, yet there is always that unique perspective or the new way of doing something that makes you learn something new in every such interaction." 
Outside of work Rakesh is a foodie, loves traveling and typically seeks out experiences that combine both. 
Questions?
Feel free to use the contact form and give us a chance to answer your questions personally.