BASF Management Consulting – strategic, effective advice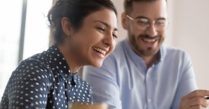 BASF products are used in practically every industry. In our role as consultants, we gain insight into the various industries where our clients work. Through our shared projects, we drive processes of change within BASF effectively. Our success is founded on our knowledge of the BASF Group's structures and our highly developed understanding of the challenges our clients face. 
We provide effective, efficient advice with a pronounced focus on strategy development – and often with high visibility to the top management. The BASF Group operates at more than 350 sites worldwide. To work as closely as possible with our clients, we work not only at our headquarters in Ludwigshafen, Germany, but at one other site in Germany (Monheim, near Düsseldorf) and four other locations worldwide: Florham Park, New Jersey, U.S.A.; São Paulo, Brazil; Hong Kong and Singapore. Our international teams work together to resolve the challenges that arise in the business units or at the company level. When questions that are highly specific to a certain area arise, these teams receive added support from experts known as Subject Matter Experts.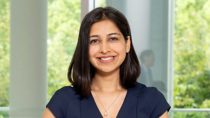 Sonali Jain
The desire to venture on unexplored paths, being challenged regularly and working towards a better world is what drives me. My insatiable hunger for innovation & sustainability is what brought me to BASF in-house consulting, a place where you can experience it all.
More than three years of professional experience
Master's degree in management from Grenoble Ecole de Management in France with majors in innovation, strategy & entrepreneurship
Various international internships in both academia and industry
Bachelor's degree in Economics (hons) from Delhi university, India
Born & raised in capital city of India, Sonali's life took a turning point at age of 20 when she decided to move abroad to pursue MSc in innovation, strategy & entrepreneurship, after getting inspired by an online course "Foundations on business strategy, by university of Virginia" that opened up a new world of foreign education for her.
After moving to Europe, she has never looked back. It's been a long journey of discovering herself. She has worked in all types of organizations ranging from start-up, small, medium, and large size corporates. Not only did she explore different industries (chemical, consulting, industrial hardware, education) but also different business functions (project management, innovation consulting, business controlling). She is deeply interested in the field of innovation & entrepreneurship and therefore always tries to engage herself in such projects within BASF. While she is not working, she likes to spend her time travelling around to visit family, friends, exploring Europe, experiencing different cuisines, culture and enjoying traditional architecture.  
What she enjoys the most about BASF in-house consulting is its culture as well as limitless opportunities that provide a fast-track for personal development. "Being an in-house consultant comes with a perk that you can try out different industries as well as roles before deciding your next move in the career within BASF. You discover & develop interests in things that you did not know existed and this is highly motivating for me" she says. 
Rakesh Mishra
Learning and impact are two words that describe best the path that I have tried to carve out for myself in my career. At BASF Management consulting, I get to do exactly that – learning from colleagues across BASF while working on projects that create lasting impact not just for BASF but also for our stakeholders.
~ Four years at a top management consulting firm
Two years in Corporate Strategy for a tech. MDAX company
Doctorate in Molecular Biophysics from University of Pittsburgh
Originally from India, Rakesh has been lucky to live, learn and work across the world. After moving across the length and breadth of India as a kid growing up, Rakesh left for the US to pursue a doctorate in the field of molecular biophysics. 
While working on the intricacies of the physics underlying neurodegenerative diseases, Rakesh was also drawn towards opportunities (through startups) that tried to translate science out of the lab bench into the real world. This was the start of a career aimed at trying to bridge science and business – that started with management consulting (where Rakesh applied some of the same hypotheses-based problem solving used in research labs towards real world business problems) and continues at BASF Management consulting.
"Working for a company that says - We create chemistry, in its logo makes you appreciate how deeply rooted science is in our ethos. My consulting experience helped me with the toolkit to address real world business problems. I get to apply it every day on areas and issues of the future that build on centuries of strong scientific legacy." 
Throughout his career thus far, Rakesh has always sought out diversity in his work environment. A self-described nomad, Rakesh has worked in India, Dubai, Bangladesh, US and now Germany. At BASF Management consulting, he gets to work with colleagues with diverse nationalities, spread across four international offices throughout the world and many more across the larger BASF organization. 
"In this new normal, colleagues across the world have never been closer. Working together you realize how at some level we are all so similar when it comes to drive and motivation, yet there is always that unique perspective or the new way of doing something that makes you learn something new in every such interaction." 
Outside of work Rakesh is a foodie, loves traveling and typically seeks out experiences that combine both. 
Philipp Pfefferle
Project work in international teams with challenging tasks – this has always made Consulting highly attractive for our Senior Project Manager Philipp. 
Several years of work experience with a leading management consultancy
Master of Science in International Management (Trinity College Dublin) with stay abroad in Shanghai, China (Fudan University)
Bachelor of Science in Business Management & Engineering (University of Stuttgart & Esslingen) with semester abroad in Seoul, South Korea (Hanyang University)
Various internships in Management Consulting and Banking
Several consulting projects abroad in the US and UK
Philipp started his career after his studies of Business Management & Engineering in the Frankfurt Office of a global leading Consulting firm. There, he executed various projects in different industries - from automotive to energy and chemicals. Some of his projects were also abroad: for example, he was part of a Post-Merger Integration Project for a leading chemical company in the US. In addition, he managed several projects in the UK, focusing on more efficient organizational structures for large industrial clients.
After several years in external consulting, Philipp made his next career step and joined the Inhouse Consultancy of a leading Energy company. His projects focused mainly on supporting the overall strategic intent to get ready for the renewable age. As part of this, he was part of an IPO project and led various Consulting teams with carve-out projects.
"The exciting transformation processes of the chemical industry towards more sustainability, the great career perspectives and the strong team have convinced me of BASF Inhouse Consulting". That's why Philipp joined BASF's Management Consulting team in 2020. Since then, he has supported various projects. Among them is an initiative that supported the energy transformation of BASF, and another with the objective to optimize the product portfolio of a BASF business unit.
What Philipp values most at BASF Management Consulting is the unique team: "A dynamic team with the clear target to make an impact – that's what makes me happy at work!" What he really likes about his job is the honest, open and professional interaction within the Consulting team and towards the clients.

Personally, Philipp finds his balance by spending time with his three little daughters. He enjoys being on the road with his family and discovering Germany and the world. In addition, he loves cooking with friends and family (his favorite: Indian cuisine) and enjoys being outdoors e.g. hiking or running.
Questions?
Feel free to use the contact form and give us a chance to answer your questions personally.