Welcome to BASF New Business
BASF New Business identifies and opens up new areas of industry beyond the core activities of BASF. Innovations determine our entire lives, on both a personal and a professional level.
A single innovation that is successful in the market can overturn all previous rules – the way we work, the way we communicate, the way we do business, and even the way we live.
It takes a great deal of courage, creativity, flexibility and perseverance to track down a potentially ground-breaking innovation, develop it for market roll-out and ultimately establish it successfully in the market. BASF New Business GmbH pursues this objective in the field of chemistry, consistently focusing on finding solutions to significant problems raised by customers in existing or emerging markets.
To this end, we start by analyzing industry segments that show innovation potential, with a view to trends as well as unsolved problems throughout the value chain. Having identified the most significant problems, we generate ideas for possible solutions, which we then screen and filter with regard to their business potential and their unique selling points (USPs). The topics selected are then validated and developed in closest contact with the market, our main aim being to establish them as future business areas for BASF.

BASF - Impressions of Formnext 2018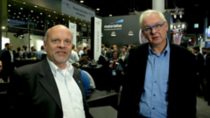 The collaboration between BASF and Materialise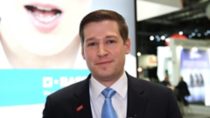 Photopolymers of BASF 3D-Printing Solutions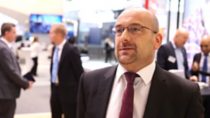 BASF 3D-Printing collaboration with Ricoh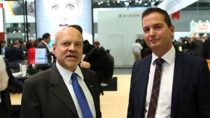 BASF 3D-Druck Kooperation mit GKN
Powder Bed Fusion of BASF 3D-Printing Solutions
Metal Filaments of BASF 3D-Printing Solutions